Description
Featured Nations
Dragon Empire, Dark States, Brandt Gate, Keter Sanctuary, Stoicheia
Card Types
96 types of cards [95 new cards, 1 reprint card]
(RRR: 15 types / RR: 21 types / R: 20 types / C: 40 types)
+ Marker card: 1 type (T: 1 type) + Parallels + Special Issue
Others
1 pack contains 7 random cards
1 display contains 16 packs
Each pack is guaranteed to include 2 foiled cards!

Featuring multiple units that will take the stage in "CARDFIGHT!! VANGUARD Season 3", scheduled to start broadcasting in July 2023!
Masque of Hydragrum Reprint!
Highly sought after Masque of Hydragrum, an essential card for various Masque units gets a reprint!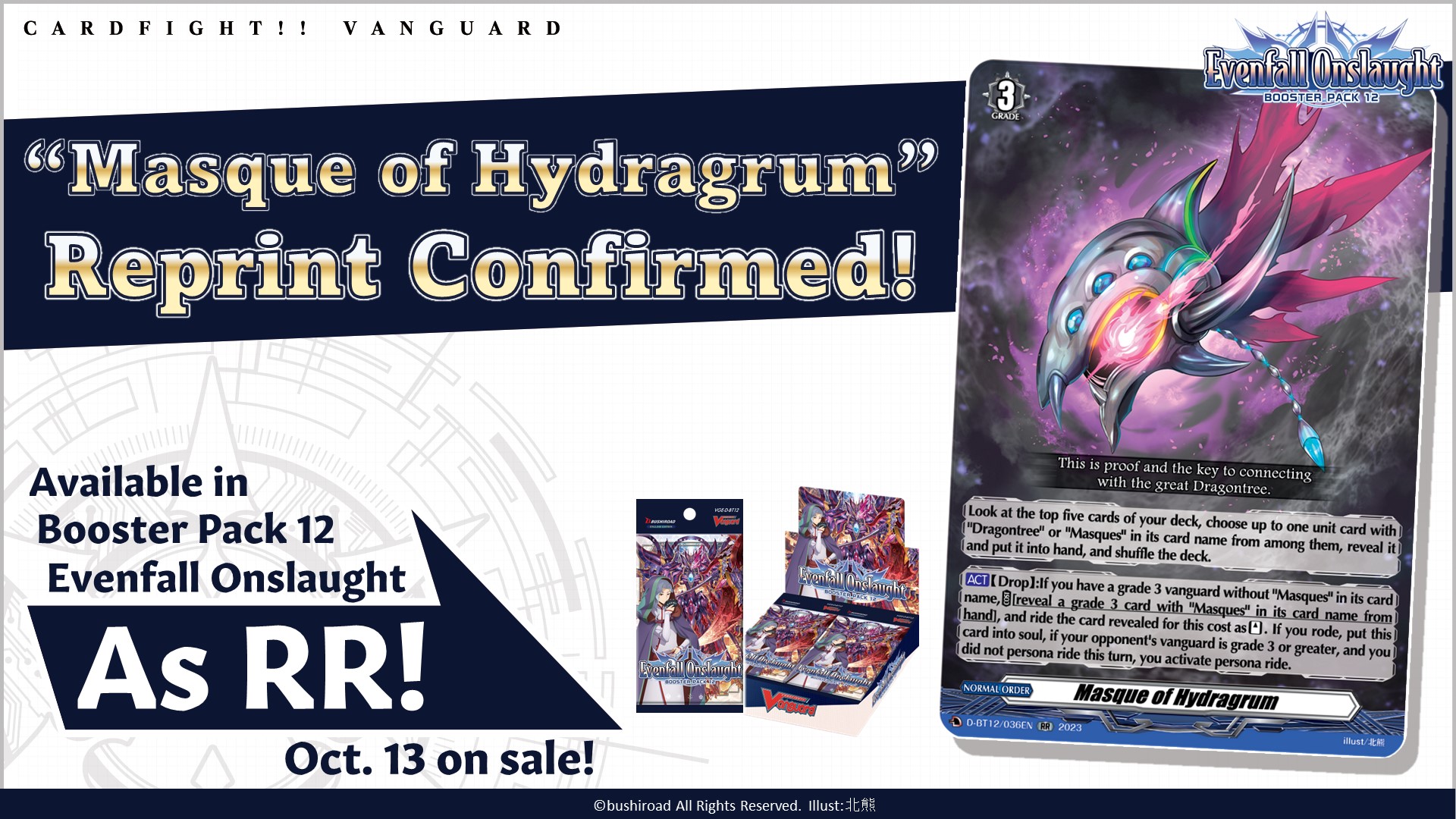 Featured SEC Cards!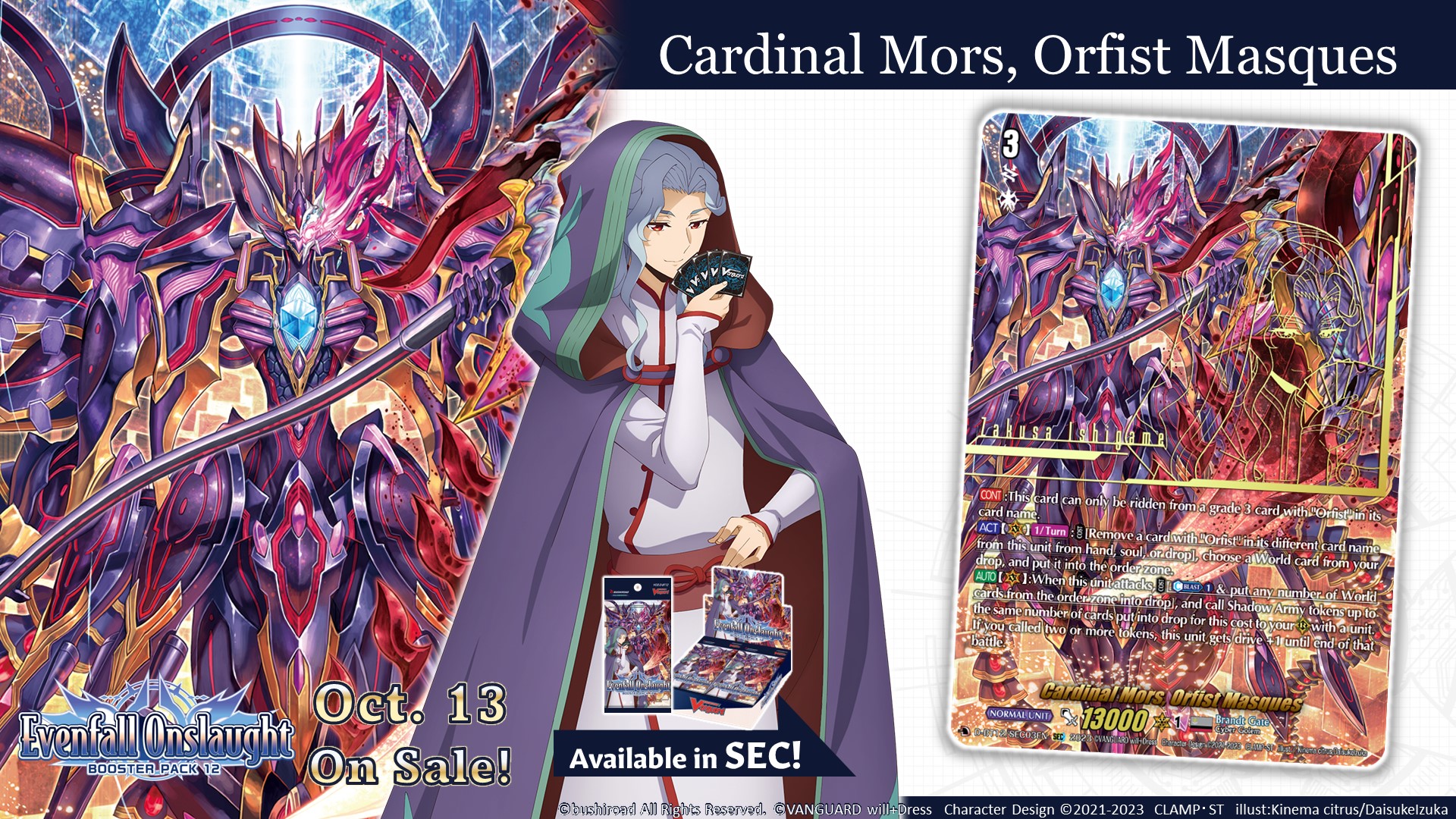 Tournament Store Boost PR Pack Campaign
Get 1 PR Pack free with your purchase of any 8 packs of English Edition Vanguard products!
Each PR Pack will contain 1 random card, and there are 6 types of cards to collect!
※While stocks last, limited to tournament stores only.


Payment & Security
Your payment information is processed securely. We do not store credit card details nor have access to your credit card information.